October is repodding month!
There's not going to sign ups or an official exchange this year, but if you've been wanting to repod something, now's the chance to do it! If you've been wanting to do a simultaneous release of a podfic with someone else, do it!
In my consultation post there were a number of people who said that one of the biggest appeals of
multipodicity
is having their own podfic repodded. So, for those people, I invite you to leave a comment here, describing what kind of podfic you have, and invite repods, that way participants can look through the comments here for inspiration as to what to repod.
Note:
You don't have to repod from someone from the comments, you can repod whatever you'd like, the comment section is just a starting off point if you need one, and a place for podficcers who desire a repod of their work to express that.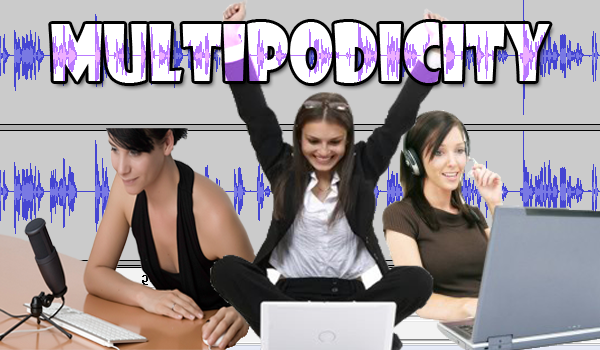 If you'd like to advertise this round, here's a banner.

My time and energy levels really got away from me this year and I find I'm not going to be able to host a full round of Multipodicity this year, but I don't want 2012 to go by with nothing, so in lieu of that, I'm declaring that
multipodicity
is going to be starting a bit late this year, but it will be running!
However, I feel like the feelings around repodding within podfic fandom have changed a lot since the inception of this comm and I was wondering if perhaps
multipodicity
should change too.
In previous rounds, people signed up and had their podfics repodded, while being assigned another participant and being asked to repod one of their podfics.
I was thinking that this year, instead of matching participants up, people could sign up to repod a podfic of their choosing, by any podficcer, rather than being assigned something.
Would people be interested in that? Or would you like to keep this challenge going the way it traditionally has been happening?
Poll #1856683
Round 3 Format
Open to:
All
, detailed results viewable to:
All
, participants: 10
Should Multipodicity 2012 run:
View Answers
with the same format as previous years?
7 (77.8%)
with the proposed new format?
2 (22.2%)
with some other format (which I'll explain in the comments)
0 (0.0%)
Please feel free to sound off in the comments too.
Hello all!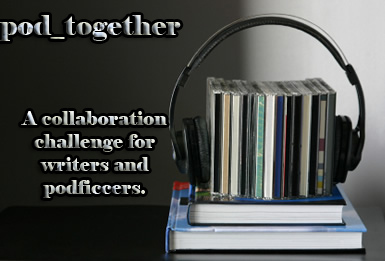 Open for sign ups June 18 to June 30 on DW and LJ
pod_together
is open for another round this year! It's a comm where authors and podficcers join together to create works together! Come check us out.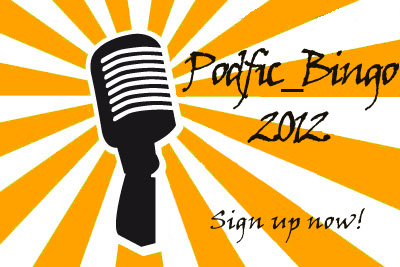 Sign ups are now open for
podfic_bingo (LJ|DW
What is Podfic Bingo?
When you sign up for Podfic Bingo, you'll be given a bingo card with a number of podficcing challenges on it. The point is to push you to try different things when podficcing. Maybe push you out of your comfort zone and to try different styles in a safe learning environment. If you've always wanted to try something different when podficcing, this comm can be your excuse!
You'll have till the end of the year to work on your card.
See our FAQs for more info (
LJ
|
DW
)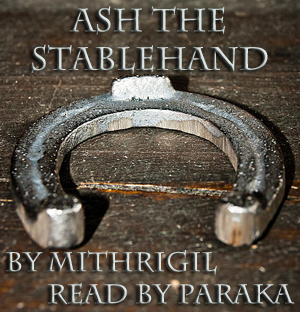 Fic
:
Ash the Stablehand
by
mithrigil
Reader:
paraka
Fandom
: Cinderella Fairy Tale
Pairing
: Ash/Princess
Summary
: The story of a stablehand and his cruel stepfamily.
Length
: 14:00
Download
:
MP3
(10.9 MBs) |||
M4B
(12.6 MBs)
Notes
: This story was originally recorded by
luzula
, her version can be found
here
.
This was recorded as a pinch hit for
multipodicity
and I feel really horrible (bad mod, no cookie!) for how late it is, especially since
luzula
was the very first participant to finish her podfic for
multipodicity
. But better late than never, right?
Title:
Life in the 21st Century
Author:
aces
Reader:
lunate8
Fandom:
Leverage
Relationship:
Alec/Eliot/Parker
Rating:
General audiences
Summary:
Alec Hardison, if pressed, would probably suggest that he subscribes to a post-modern definition of identity.
Content Notes:
none
Length:
25:27
Temporary link (mp3, 23.3 MB):
at Mediafire
Temporary link (m4b, 21.1 MB):
at Mediafire
Notes
: This is my (really late) submission for
multipodicity
(thanks for your patience,
paraka
and
bessyboo
!), and fills my
podfic_bingo
square of "Repod a Podfic".
The original podfic by
bessyboo
can be found
here
.
Crossposted to
amplificathon
.
2
podfics to be posted (I missed one yesterday) how about you all check out my new comm :)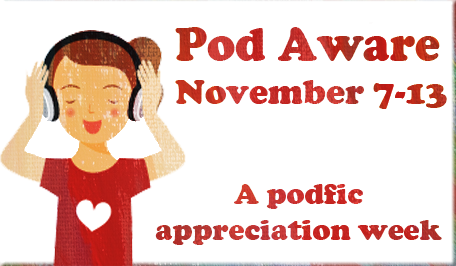 Help spread the word on podfic (you don't need to be a podficcer to join in!).

pod_aware (Info | Sign Ups) ||
pod_aware (Info | Sign Ups)
There are so many people out there that have never heard of podfic or only vaguely know what it is. This comm is designed to spread awareness of podfic and help us share our love with others.
How are we going to do this? For one week (November 7-13) every day there will be a topic to talk about regarding podfic. But! We're not just going to talk about podfic, to help spread awareness we're going to make stuff!
You can make whatever you'd like, it can be a podfic of course but it doesn't have to have anything to do with podfic. It could be a fic, art, icons, pic spam, meta, rec list, vid, anything you'd like! Feel free to get creative in whatever it is you do or would like to do.
While we wait for the last
multipodicity
2011 is almost to a close (we have one podfic outstanding, which will be posted soon). However the mastlerlist was supposed to go live yesterday so here's the 2011 submissions!
(the Masterlist shows up more clearly on Dreamwidth, so you might want to check it out
there
instead.)
(
The Masterlist
Collapse
)